January 2023
30
Aramco, STC, SABIC, Mobily, SABB … Big companies in Saudi Arabia that everyone dreams of joining!
So, How do you Find a Job in Saudi Arabia (A Perfect Job!)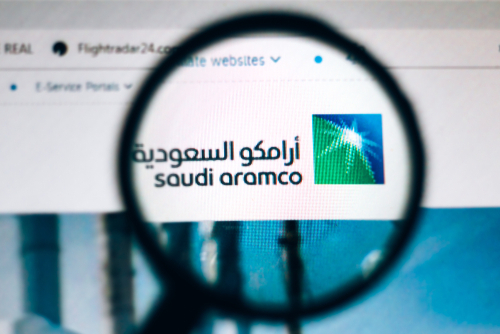 Looking for a job in Saudi Arabia can be thrilling with the country's new drive to diversify its thriving economy.
The recent push for vision 2030 has led to many new job opportunities.
However, the competition for these jobs can be intense, especially for expats.
In this blog post, we'll explore several effective ways to find a job in Saudi Arabia and give tips to stand out from the crowd and secure your dream job.
Tested and Tried Ways to Find A Job In Saudi Arabia
Networking is the No.1 Way to Find A Job in Saudi Arabia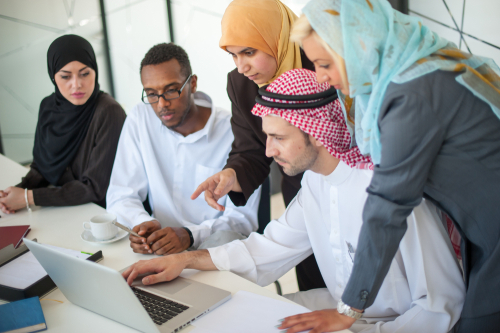 "It's not what you know; it's who you know" also rings true in Saudi Arabia. A well-connected friend or acquaintance who can refer you or recommend you to a company can help you land a job.
Utilize your current network and see if anyone you know lives in the country, or start building a new network in Saudi Arabia.
A personal referral carries weight in the eyes of HR managers and can ease the hiring process. Don't underestimate the power of a good recommendation!
Here are some ways to spread the word regarding your job search in Saudi Arabia:
Reach your friends and family members working there to inform them that you will relocate and work in Saudi Arabia.
Share with them your updated CV and Cover Letter.
Ask them to share the contact details of professionals working in your domain.
Send messages asking your LinkedIn connections to keep you in mind for any opportunity that suits your profile. (If you are known on LinkedIn!)
Update and Tailor Your CV to Find A Job in Saudi Arabia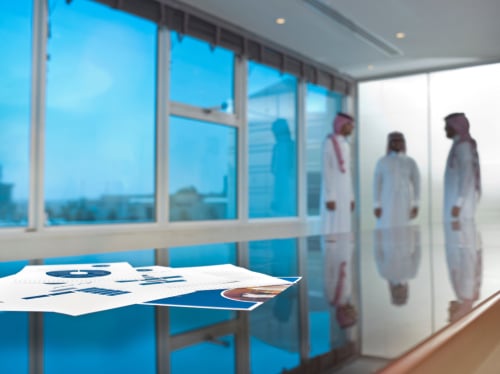 Your CV is your marketing copy, and the recruiter will spend only 30 seconds reading it, so ensure that you get his attention to read it carefully.
Also, if you are seeking a position with a big company, an international corporate, or a government entity, ensure that your CV is ATS-friendly to convince the robot recruiter and move to the following process.
Keep in mind the following advice when you update your resume:
Keep up with the most popular resume formats in Saudi Arabia. There are differences in CV formats across countries. To discover the preferred format in Saudi, do web research or speak with an employment firm.
Incorporate relevant job-related keywords into your resume. Your CV can be rejected if the proper keywords aren't included. Many businesses scan CVs using software before HR managers analyze them.
Have someone else evaluate your resume once you have thoroughly proofread it. Make sure your resume is error-free because avoidable typos might hurt your prospects.
Rewrite your resume to make it brief and relevant. Remember that a long CV is likely to be overlooked, so keep it concise.
Only put details in your resume directly related to the position you're seeking, and think about bringing up more information in the interview.
Write a strong cover letter. Your cover letter acts as a brief introduction to who you are. Keep it short, no longer than a half page. Be honest while mentioning your history and some of your experiences.
Take Advantage of Recruitment Agencies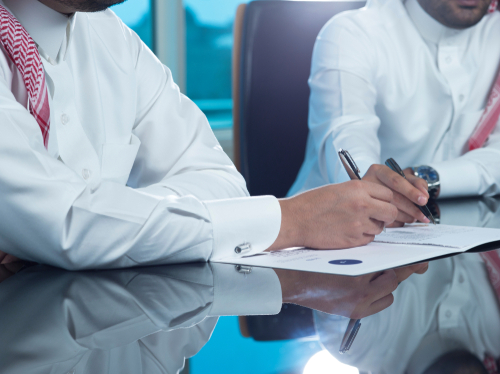 Sign up with recruitment agencies in Saudi Arabia to expand your job search. These companies regularly search for qualified candidates, and by registering with them, you gain access to potential job openings. This could also provide you with a contact who can assist in securing an interview at a reputable company in the country.
Sharpen Your LinkedIn Presence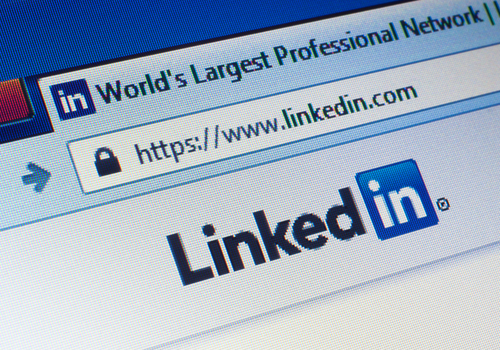 Keep your LinkedIn profile current. Recruitment agencies in Saudi Arabia often use the platform to find job candidates. Follow the same rules for updating your CV when revising your profile. Additionally, you can use LinkedIn's job search feature to tailor your search for opportunities in Saudi Arabia.
Take Your Time During the Interview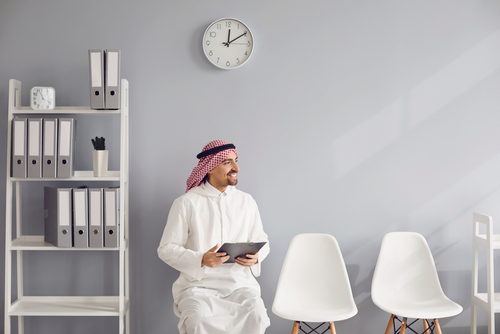 In Saudi Arabia, personal connections matter, and interviewers may take some time to get to know you before discussing business. So, participate in small talk and be patient.
Also, make eye contact and sit facing the interviewer.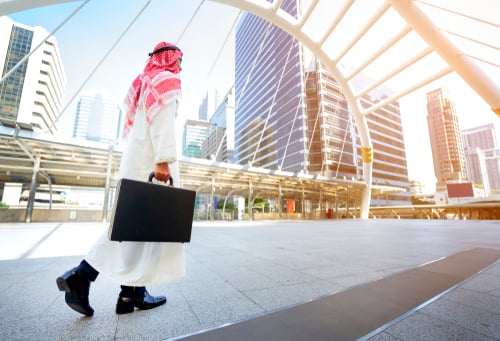 Visiting companies in person are crucial when job searching in Saudi Arabia. This allows you to get a firsthand experience of the company culture and working environment and to see if it aligns with your career goals and personal values.
In addition, meeting with the HR managers or recruiters in person can give you a chance to make a positive impression and showcase your skills and qualifications.
By taking the initiative to visit companies, you are showing your genuine interest in the job and the company, which can increase your chances of landing the job.
Furthermore, visiting companies can also give you a chance to network with industry professionals and learn more about the job market in the area.
Jobs in Saudi Arabia Go Beyond Oil & Gas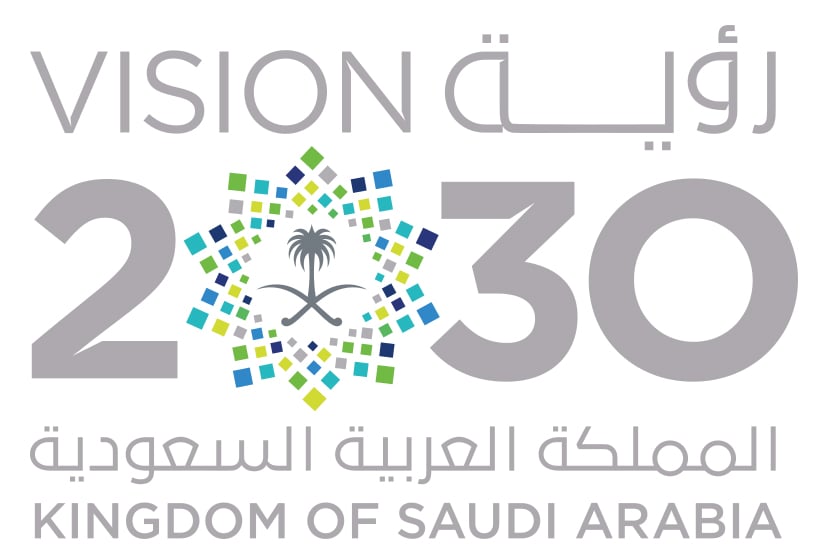 The oil and gas industry is a primary source of job opportunities in Saudi Arabia. However, as part of the 'Vision 2030' plan, the country is actively working to diversify its economy and reduce dependence on oil, creating new job opportunities in various industries such as Construction, Manufacturing, Telecoms, tourism, and defense renewable energy
Is A Visa Required to Work in Saudi Arabia?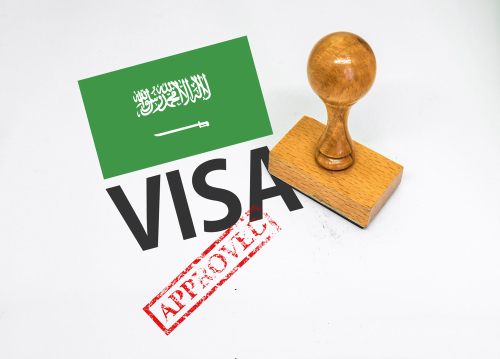 To work in Saudi Arabia, you need an employment visa, not a tourist visa. Before you can apply for a work visa, you must first secure a job offer. Your employer must then apply for the visa on your behalf. Your employment contract will be in both Arabic and English, so it's a good idea to have someone fluent in Arabic review it.
To be eligible for a visa, your passport must be valid for at least 6 months from your entry into Saudi Arabia.
As part of the visa application process, you must undergo a medical test to ensure you are free from contagious diseases, including HIV/AIDS. You will not be permitted to enter Saudi Arabia if you have a contagious disease.
It's important to note that:
To leave the country permanently, you need a final exit visa from the Saudi Ministry of Interior.
Overstaying your visa will result in a fine of 10,000 Saudi Riyals and possible jail time. Dates are calculated using the Hijri calendar, which is shorter than the Gregorian calendar.
Most jobs for expatriates have a fixed term (work visas are issued for 1 or 2 years), and permanent residency is not typically possible.
Looking for A Government Job in Saudi Arabia!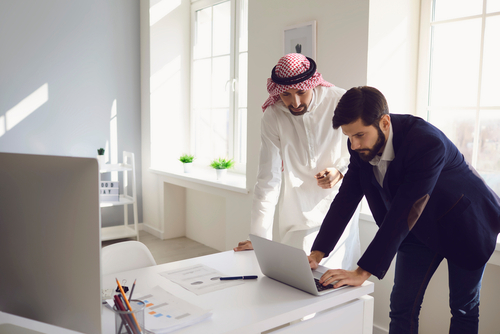 The Kingdom of Saudi Arabia has improved the quality of its services for employees seeking work in the government sector in Saudi Arabia, and this has been done by introducing new regulations for human resources in the civil service, which are reflected in:
Launching the national platform "Masar" aims to provide services to Ministries, employees, and individuals according to the Human Resources regulations.
Launching the "Eltizam" service to enable the exchange of job data between government agencies.
The "Bayanati" platform aims to provide civil servants with various services.
The "grievance" service raised the level of transparency between the government and citizens.
The "Promotions" service to help government agencies to organize the promotions process.
The "CV" service helps employees publish their CVs and aims to find job opportunities that match them.
The "Transfer" service was launched to raise the accuracy of information about employees nominated for transfer.
Some initiatives have been launched by the government sector, which aims to qualify and train Saudi men and women according to the needs of the labor market, to increase their job search skills, and work to develop and enhance their capabilities, and among these initiatives:
Applying for a government job through an integrated service called "Jadarah" assists citizens in applying for existing job advertisements and allows them to register for the program.
The Ministry of Human Resources and Social Development employees verify the details and data of each candidate.

This methodology is transparent and efficient; this is done by automatically calculating the candidates' points. To apply for the "Jadarah" service, the following is required:
The applicant must be a high school graduate or above.
To be a Saudi citizen.
The age of applicant must be seventeen years or older.
The "Sa'ed" program helps citizens search for jobs by registering their data, and then they are nominated for available positions.
In conclusion,
Discovering opportunities in Saudi Arabia can be an exciting and challenging process. However, with the right approach and resources, you can find a job that matches your skills, interests, and goals.
Whether you are a recent graduate, a seasoned professional, or looking for a change, many opportunities are available in different sectors, such as oil and gas, healthcare, construction, and technology.
Start by researching companies and industries, networking, and tailoring your CV and cover letter to the job requirements.
Good luck with your job search journey in Saudi Arabia!