March 2022
31
The hero of our story today is "Ahmed," a twenties Egyptian young man who received his graduation certificate and began his job search journey, which all young people today see as arduous without even starting the search. His dreams began to grow and grow until he decided to visit the Emirates.
While he was looking for a job opportunity in his field in Egypt, he once witnessed The Emirates' celebrations to see skyscrapers, luxury cars, and diversity on its National Day. Then, he wonders: What if my house overlooks the Burj Khalifa, my car is one of the "Fast and Furious" cars, and my salary exceeds fifty thousand pounds per month?!
Here begins a new journey undertaken by almost 90% of the youth who live the same story as Ahmed. Those who aspire to achieve the most significant dreams with the least effort. And all of them are surprised as soon as their planes land at the UAE airport as the labor market is very competitive, and they stand asking what they should do now?! Where do I start from?!
What Happens When He Tries to Search for A Job in the UAE Without Being Prepared for It?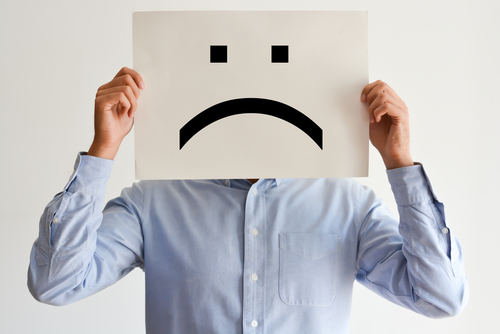 Ahmed began communicating with his colleagues, relatives, and everyone who knew that he worked in the UAE to tell him that he was in the country and looking for work, only to be surprised that some did not respond. Others make promises without actually helping him.
Then he went to find work by himself for days and days; He posted his resume on his "flabby" LinkedIn account without even a single person liking it…and it just makes sense!
And he went from store to store in almost all the commercial markets so that he would return to his house at night, unable to bear his feet touching the ground due to long-distance walking.
He registered on all job sites, filled out his profile with all the necessary information, waited for months to receive one phone call from a recruiter inviting him to a job interview. He received nothing but dead silence.
The days go by, and Ahmed's feelings of frustration, despair, and hopelessness increase; His visit visa is about to expire, his money is about to run out, and his energy is already running out.
A Glimmer of Hope at the End of the Tunnel!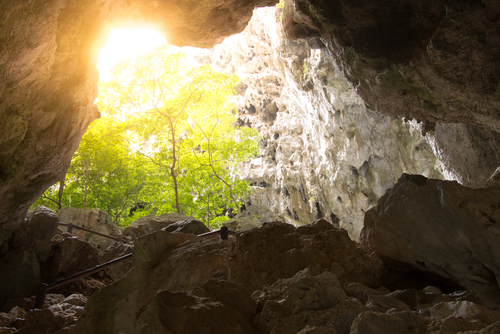 Amid all these frustrations, he saw a post from a site called "Dr. Job," in which the site lists its advantages for job seekers as it provides thousands of opportunities in the UAE for professionals of all levels and guides them on how to refine their digital presence to attract more job opportunities, and create a professional job-winning bilingual CV.
Here he decided to "try" registering on the site as one of his many attempts to get a job.
After completing the registration and filling out his profile, he was surprised with the option to upload a resume compatible with the algorithms of the applicant tracking system "ATS" that 85% of companies use and job seekers know nothing about it.
He found thousands of jobs in more than 50 job categories, finding what suits his qualifications to increase his chances of getting a job in each field.
He read blogs with tried-and-true advice on optimizing his LinkedIn account to outperform search algorithms, appearing among the first in recruiters' searches, and building a solid digital personality brand that brings in more opportunities.
And he was able to respond to the messages of business owners directly through the site without the need to check email or wait for calls that did not come.
He learned the secrets of working in the UAE and how to get an opportunity that suits his qualifications.
Ahmed Found His Long-awaited Job!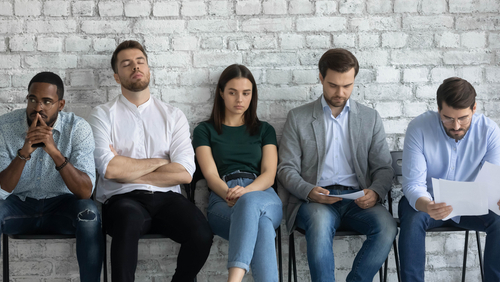 So, he began to feel a glimmer of hope that he would get a job before his visit days ended and before he ran out of money. He followed the advice and started applying for one job after another, attended walk-in interviews, read tips on answering job interview questions, what he should wear, and act in challenging situations.
And before the first week of registering on the site ended, Ahmed received an email with a job offer from a recruiter who had attended an interview with him that they had scheduled on Dr. Job.
Do you imagine Ahmed's feelings at this moment? Overwhelming happiness as his first dream became true.
Ahmed finds his work In the UAE for only 3,25 dirhams, which is the value of a weekly subscription to Dr. Job.
Finally,
"Ahmed" is a fictional character representing all Dr. Job's subscribers.
He represents you, your co-worker, and your roommates; The same dreams, the same situations, the same feelings, and we at Dr. Job very much understand the meaning of "alienation" for a better life, what it means to find yourself "lost" during a community of brilliant professionals with years of experience working in the Gulf, and the meaning of "desperation."
After a job search journey that may take months or even years, we always help you achieve your dreams no matter how big they are, and we know how to put you on the first road to move like a "Ferrari" towards your goal.