February 2021
10
UAE President Sheikh Khalifa bin Zayed Al Nahyan got congratulated by rulers, leaders, and space organizations worldwide on the recent launch of the Hope Probe to Mars.
To mark the occasion, His Majesty Sheikh Mohammed bin Rashid Al Maktoum, Vice President and Prime Minister of the UAE and King of Dubai, and His Majesty Sheikh Mohammed bin Zayed Al Nahyan, Crown Prince of Abu Dhabi and Deputy Commanding General of the UAE Armed Forces, have both earned heartiest congratulations.
On Tuesday night, with the Hope Probe's delivery to Mars, the UAE defied the odds after traveling 493 million kilometers on a seven-month mission, highlighting the country's 50th-anniversary events.
President Abdel Fatah Al Sisi of Egypt sent his congratulations to the UAE leaders and the nation on launching the first spacecraft from the Arab world to Mars.
As reported by a leading daily, he posted on social media, "I proudly followed the arrival of the Hope Probe."
He also stated, "The step is historical and pioneering for the UAE to enter the field of outer space exploration."
He added, "to reinstate the glories and discoveries by the Arab and Islamic nations in the realms of science, arts, and innovation."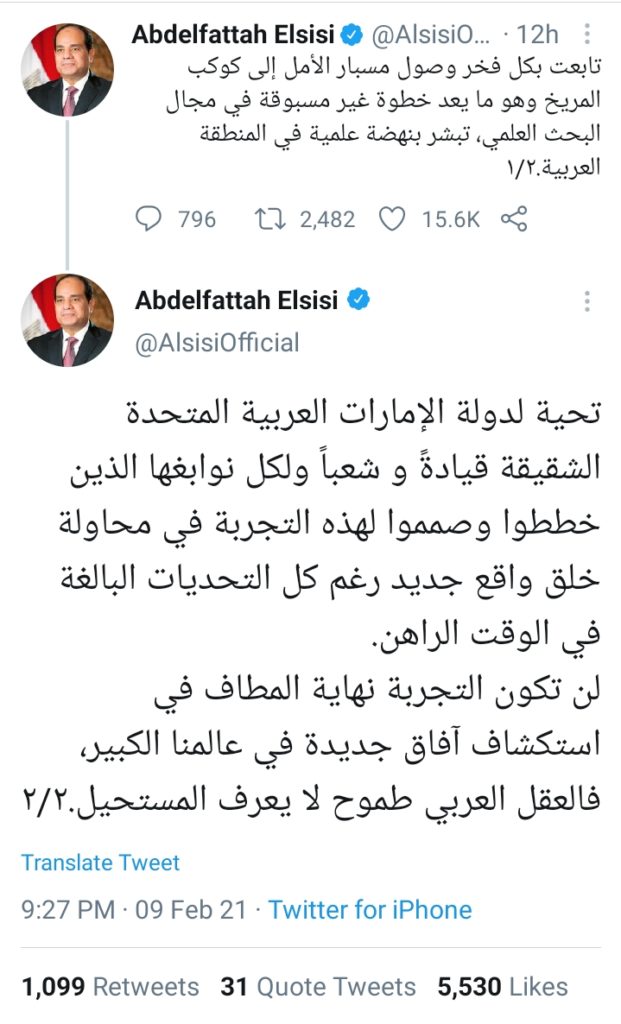 Chaudhry Fawad Hussain, Pakistan's Minister for Technology and Science, congratulated the official UAE news agency WAM, giving the UAE people hopes to 'conquer space.'
Thomas Zurbuchen, NASA's Associate Administrator for the Directorate of the Scientific Mission, shared his heartiest congratulations to the UAE on social networks, stating, "Your bold endeavor to explore the Red Planet will inspire many others to reach for the stars."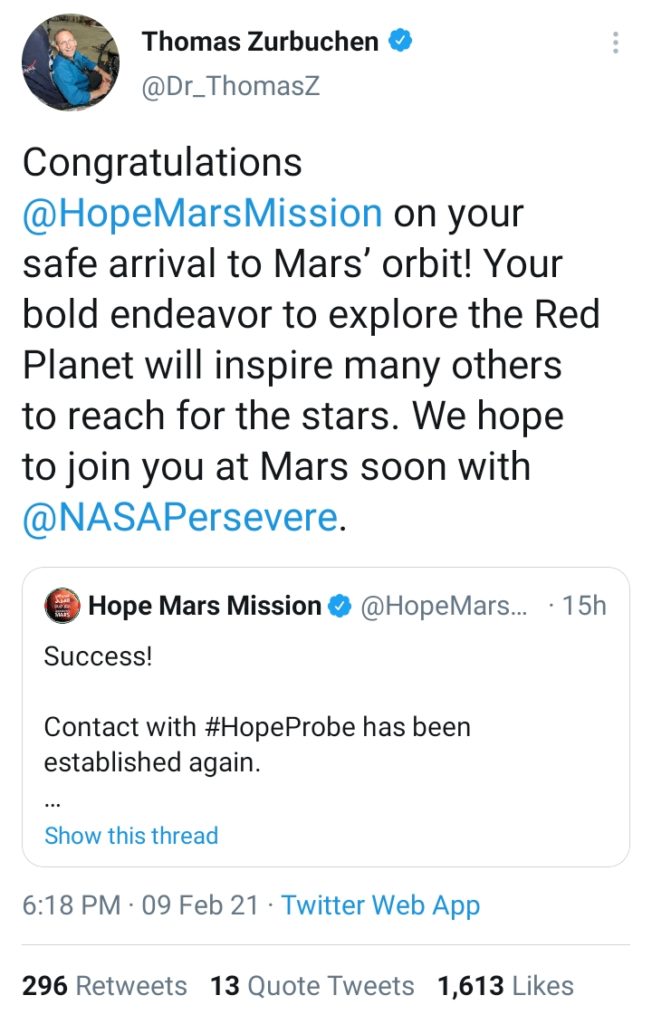 The UK Space Agency posted on Twitter that the victorious entry of the Rover into the orbit of the earth is "excellent news."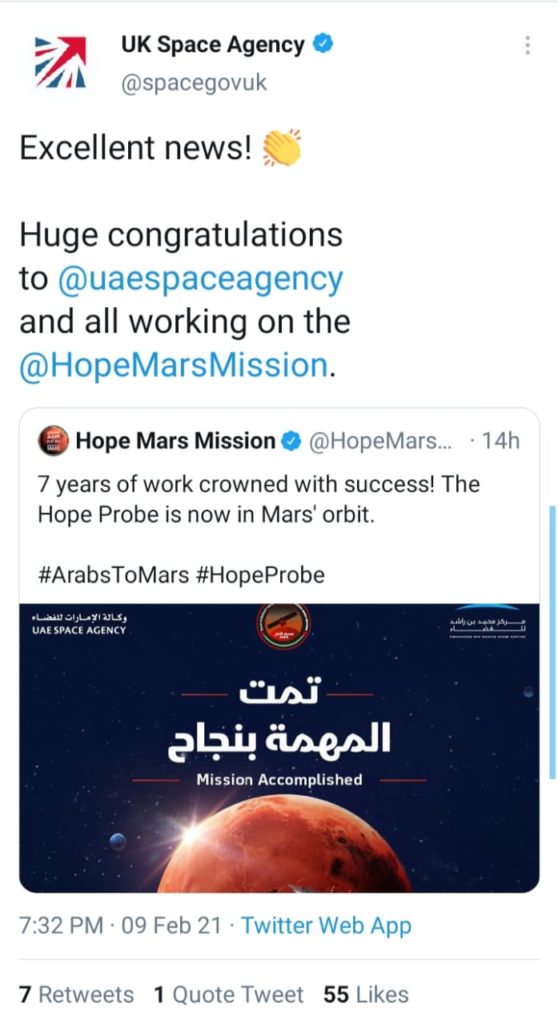 In a heartfelt post, Al Mutanabbi, an extremely famous poet, was quoted by NASA's Perseverance Mars Probe team "If you ventured in pursuit of glory, don't be satisfied with less than the stars."

For a dream career, click here.